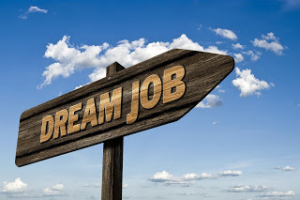 Job – 1
IMMEDIATE REQUIREMENTS
IE – 02 NOS MINIMUM 7 YEAR EXPERIENCE
DATA ENTRY – 03 NOS ( NOTE : AXON SOFTWARE (APPAREL+) EXPERIENCE)
TSK GARMENTS
KUMAR NAGAR
NEAR SARAN THEATER
CONTACT :
hr@tskgarments.com 9626411811

Job – 2
Need production manager cut to pack 80 machines. Contact. 7373069640.
Send resume. info@jwinfashions.com
Job – 3
Supervisor/Line Qc/
WANTED
AD DATE: 09/02/2021
-CAD CUM PATTERN MASTER 1 NO
-LINE SUPERVISOR 4 NO
-LINE QC 4 NO
-MALE HOSTEL WARDEN 1 NO
-SECURITY OFFICER MALE 1 NO
LOCATION: RBR GARMENTS PRIVATE LIMITED
PACHANKATTUPALAYAM, ARULPURAM, TIRUPUR-641605
HOSTEL AND CANTEEN AVAILABLE
CONTACT: /9994479889/ hrm@rbrindia.com /

Job – 4
Mechanic/ERP Executive/Data Entry/Freshers
Immediate Wanted
Date : 10.02.2021
Production Supervisor – 2 Nos (Male / Female )
Machine Mechanic – 1 Nos
ERP Executive – 1 ( Male / Female )
( Fiber Pro Software Knowledge Must )
Data Entry – 1 Nos ( Female)
Fresher also can Apply
Hostel and Food Available
Work Location: Iduvai, Near Iduvampalayam
Contact No : 8825466702
Mail ID : hr@sarasclothing.com
Job – 5
_Urgent Requirement_
Need Junior Merchandiser- female (exp.1 to 2 yrs) for a buying office.
Should have good knowledge in woven.
Location : coimbatore.
Salary : 10k to 15k based on experience.
send your resume to : 9677388665
*…..No phone Calls….*
Shortlisted candidates will get a call 📞….

Job – 6
10.02.2021
*Urgent requirement*
*Ironing & packing in-charge
No of vacancy- 1 Nos
👉 *Experience* Above 2yrs experience.
Kangayam road, Rakkiyapalayam pirivu,Tiruppur
Contact: 7373799554
Job – 7
Incharge/Supervisor/Quality Controller/Finishing Incharge/Quality Incharge
Wanted
Date of Posting – 10.02.2021
1. Production Incharge – 2 No's
2. Supervisor – 6 No's
3. Quality Controller – 10No's
4.Finishing Incharge – 1No
5. Helpers – 30 No's
6.Quality Incharge – 1No's
Location: Rayarpalayam, Palladam – 641664
Mob: 9500631833

Job – 8
Immediate Appointment
Fabric Incharge
Experience : minimum 5 yrs.
Contact : 9942911651
Job – 9
EXIM KNITS PVT LIMITED
SF No.334 Palankarai
Avinashi 641654
We require suitable candidates for the below positions:
Sr Fabric Merchandiser 3 No
Minimum Exp 7 years with exposure in Fabric and communication
EDP Assistant 1 No
Min 2 years exp in system
Maintenance
Please mail:
eximadmin@eximknits.net
Contact: 9952426514
9952426534
Job – 10
Greetings From *Classic Polo!!!*
We have Urgent Requirement for *Receptionist- Female Only*
*Qualification:*
👉Should completed Graduation.
👉Communication Knowledge – Tamil and English.
👉Should have knowledge Telephone Skills, Verbal, Communication, Listening, Professionalism.
👉Basic System Knowledge.
(Interested candidates share your resume to *9786735656* by whatsapp or send a mail to *corp.hr@rcg.in*)
Regards,
Prakash R -HRD

Job – 11
Required a Line QC with min 2years experience for a garment export house located near TEA public school interested can call on 9847869968 Mr. Aasif
Job – 13
Incharge/Fabric Followup/Receptionist/Driver
Good afternoon all
Wanted urgently
Quality controller 2person
Production in charge 2person
Fabric follow up 1person
Driver 1person (heavy license)
Receptionist 1person(female)
Contract:9655110026
Location:15velampalayam to sirupuluvapatti road

Job – 13
Wanted
Juniors merch 2person
Contract:9655110026
Job – 14
Location – Vanjipalayam
Junior merchandiser with data entry ( Computer knowledge must ) – 2 nos ( 2 to 4 yrs experience)
Send your resume to id : harish@mantrax.co.in
15.Post Name: Data Entry Operator
requirement for below position.
Data entry operator -3Nos (Freshers)
Female candidate only
Location: WARSAW INTERNATIONAL
Sheriff colony Tiruppur
Conduct:9597640222
Mail:hrd@warsawinternational.net